We are excited to introduce you to the world of EmergingT. As a leader in customized voice activated technology, we are creating customized solutions for teams around the globe. Together we will lead the "voice activated technology revolution" within the hospitality, medical and retail industries. Thanks for visiting our site.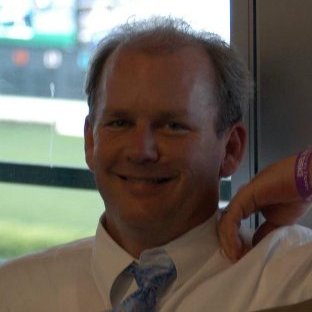 Frank
Frank Rodgers, Co-Founder of EmergingT, Inc., is a highly accomplished Senior Executive Officer, Tech Advisor, and Entrepreneur with 30 years of success within healthcare, real estate, financial services, oil & gas (downstream), manufacturing (discrete & processed), and public utilities. Leveraging extensive experience leading both B2B and B2C services, Frank has proven his ability to grow startups and restructure established companies for accelerated growth.
A creative thinker with a to-the-point approach, Frank's areas of expertise include project management, startups, talent management, legal contracts, business development, profitability optimization, cost reductions, process improvements, sale & exit negotiations, systems implementation, technical support, business intelligence, software development, IT strategy, and analytics.
Currently, Frank holds numerous leadership and advisory roles. He is as Technical Advisor to Windfol LLC in Charlotte, NC. Since March of 2016, Frank has been working with this startup on developing a mobile app for coordinating the sale of textbooks and tickets on college campuses. Frank is the Chief Data Scientist with The BioCollective, a scientific research company where Frank provides consultancy, technical advisory, and technology architecture services. Frank also serves as Chief Information Officer for Cigarz Holdings Inc. in Windermere, FL, a startup tech B2C company.
Concurrently, Frank has been President Amazigh Inc. in Denver, CO since 2010. Frank launched this consulting and project management company and developed the technology and operational infrastructure. He is responsible for operations, sales, customer relationship management, and business development. The company has successfully grown to revenues of $5 million over a five-year period. Major projects have included the provision of data warehouse and business intelligence solutions for a major NYC residential property; the architecture of a complex data warehouse for a large healthcare organization; and project management and technical leadership for a customized full-stack analytics platform for the healthcare industry.
Frank holds a number of General Partner titles and investment interests which comprise of CRW LLC (2008-present) for raw land development; Stagg-Milam Partners LLC (2007-present) for residential home construction; and Lovette-Rodgers LLC (2002-2015) for commercial property and rentals.
Retained in the role of Senior Director – Southeast Delivery with Sierra Atlantic & Hitachi Consulting (2010-2012) after the acquisition of his company Baytree Associates, Frank was responsible for business development, revenue generation, and customer relationship management within healthcare consulting and general consulting.
Frank held the title of President with startup consulting company Baytree Associates from 1994 to 2010, growing revenues from zero to $25 million before the company's successful sale to Sierra Atlantic. He project managed a range of technology projects for large scale clients within the healthcare, food & beverage, financial services, real estate, and military sectors. Key projects included the development of a statewide offender management system for the California Department of Corrections; the transition from a proprietary system to Oracle for Wells Fargo; and the management of a Financial, HR, and Supply Chain Suite for a major New York healthcare consortium. Frank developed a custom warehouse and outbound logistics system for a major non-carbonated beverage producer and deployed the solution across the organization's warehouses and loading docks. The company's success was recognized by its listing in the Business Journal of Charlotte's Fast50 Award for five consecutive years.
Prior roles include Manager, Senior Consultant, & Staff Consultant with Price Waterhouse Coopers (1988-1994); and Senior Budget Analyst with Anthem Blue Cross & Blue Shield (1986-1988).
Frank holds a seat on the Board of Cigarz Holdings LLC, Windfol LLC, and Amazigh Inc. He is a past member of the Board of Baytree Associates. Frank was co-founder of the Young Entrepreneurs Association, Charlotte Chapter, and provided advisory services to the organization.
Speaking engagements include Oracle Open World Conference, Amazon Web Services Conference, HIMS Conference on the topic of Data Warehousing, and Hanson Wade Conferences.
Frank graduated from the University of Kentucky in 1986 with a BA in Finance after completing part of his degree in Economics study at Washington & Lee University (1982). Frank's extensive certifications include Oracle Database 11g Administrator Certified Master, Oracle Corporation (starting 2012); Oracle Database SQL Certified Expert, Oracle Corporation (starting 2012); Oracle Certified Professional, MySQL 5 Database Administrator, Oracle Corporation (starting 2012); Oracle Database 10g Administrator Certified Master, Oracle Corporation (starting 2010); Oracle Certified Master DBA, Oracle Corporation (1995-1998); Series 7, Financial Industry Regulatory Authority (FINRA) (1985-1987); Series 63 – State Blue Sky (Kentucky, Colorado); Financial Industry Regulatory Authority (FINRA) (1985-1987); Series 3 – Commodity and Futures Contracts; and Financials Industry Regulatory Authority (FINRA) (1985-1987). He has completed a range of continuing education courses including Information Technology, University of Michigan (2013); Information Technology, University of Pennsylvania (2013); Medical Informatics, Vanderbilt University (2013); and Healthcare Information Technology, John Hopkins Bloomberg School of Public Health (2013). Frank formerly held a Private Pilot License.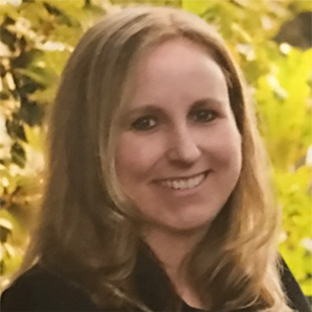 Cristin
Cristin Steyn is one of the Co-Founder of EmergingT, Inc. with extensive experience as a solutions architect with over 20 years implementing and managing large software solutions.  She is an out of the box thinker that has been successful locating much needed solutions for business areas in need.  She has been successfully able to implement solutions for customers during her career that have saved money through efficiencies, as well as assisted in improving revenue streams for those customers.
As an entrepreneur, she has proven her ability to identify key business drivers and develop and execute strategies that maximize growth, profitability, and high performance. Her broad based expertise in finance, operations, e-commerce, and talent management technology helps with business development.  Vast experience in hospitality, retail, finance, insurance, and construction industries has worked to help design needed solutions in these spaces.
Cristin concurrently holds other leadership roles starting with being the founder of Cigarz.com (Cigarz Holdings, LLC in 2010), a cigar marketplace that allows local retailers to sell their cigar inventory online.  She is responsible for design, implementation, management, business development, financial vehicle negotiations, and administration of Cigarz.com. 
Additionally, Cristin services as a managing partner in a technology driven consulting firm, Terranova Solutions. She is responsible for implementations, sales, recruiting, customer relationship management and business development.
Her prior consulting firm work includes a variety of service offerings in addition to Oracle consulting such as Change Management, Shared Service set up, Best Practice Business Process Analysis, Sarbanes Oxley Compliance, PMO work, and Outsourcing selection and transition planning.
Starting out, Cristin worked for Oracle Corporation as a principle consultant in their NY practice. In addition she has over three years of experience in Audit for various industry clients with Deloitte and Touche LLP.